Next, turn your attention to the users. Defining your customers' identity is the first step toward building your VUI's personality. Write down what you think this voice assistant's job description is. Answering simple questions like, "Are our clients professional or leisure users?" and defining their age range, gender, geographic spread, and language can help you build that job description to meet the needs of customers better. When you build this job description and understand its purpose and audience, creating its personality will be much easier. For example, if the voice assistant provides account information, it could be more formal and knowledgeable, but if it offers kids' entertainment, it should be friendly, funny, and use age-range appropriate dialogue.
Thinking about your VUI's gender
Choosing your VUI's gender can be tricky. Like everything in life, you should put this to the test and see how people react. Start by simulating an interaction and note what the users' expectations are with regard to gender. While you don't want to foster gender stereotypes, think carefully about whether your company's voice is best represented with a male, female, or a genderless voice. Opinions vary about what's best of course.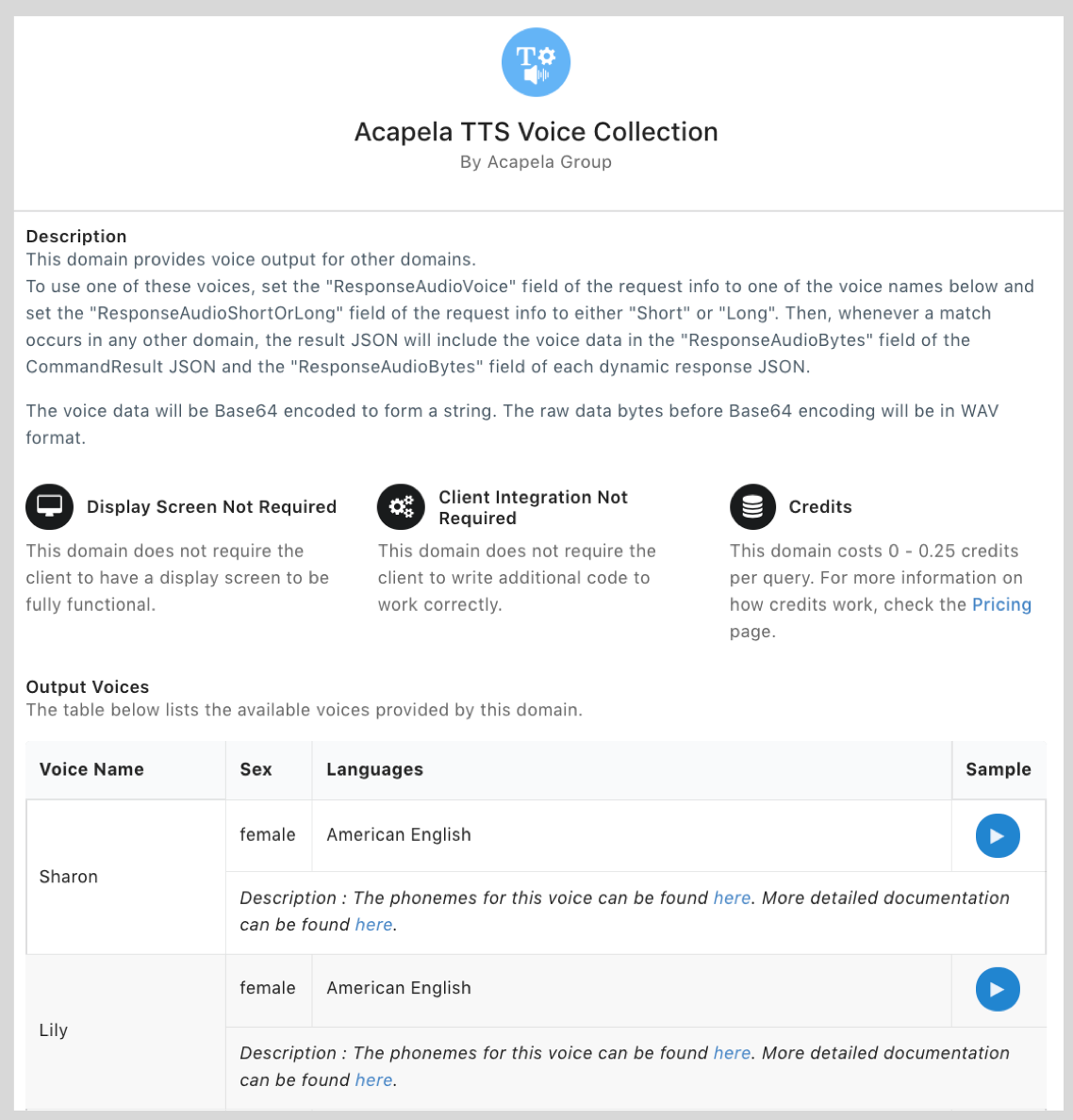 You can
explore and play with voices
provided by Acapela on the Houndify site. Try out some different voices and think about your brand. Which seems like it might be a good fit for you?
One school of thought urges voice designers to challenge gender stereotypes. IBM's Jeopardy-playing AI Watson speaks with authority and a male voice. But Alexa, built to be helpful and supportive, is female. Apple's Siri and Google Assistant offer users the opportunity to choose the preferred voice, gender, and accent of their AI, but that choice sometimes runs the risk of diluting brand recognition.
Lauren Golembiewski, CEO and Co-founder of Voxable advises clients to be ready for controversy no matter which gender you choose to represent your brand. "The intersection of a social issue and technology is always going to be rough," she said. "The best way to be prepared for it is to have a good answer for why you chose the gender you did. Whatever your decision, if it ties into your core mission authentically, people won't judge."
Most importantly, design your VUI's personality at the very beginning of the conceptual stages with well-written copy that caters specifically to the target user. That's why it's so important to create a persona that resonates with your audience and also with your brand.